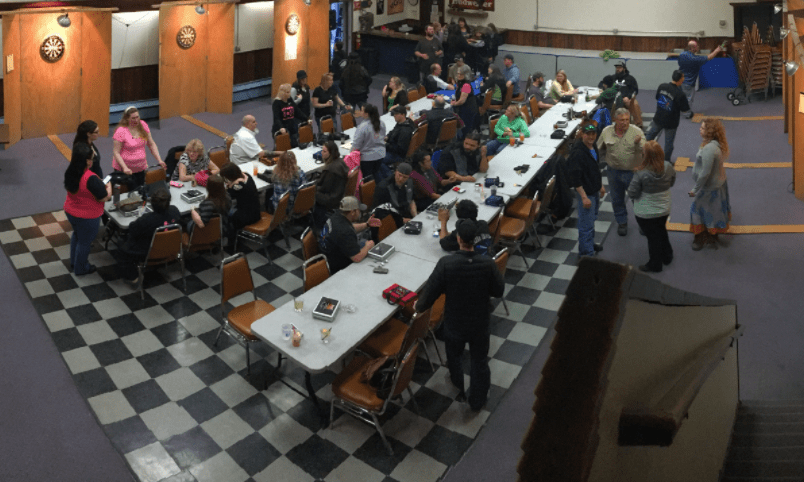 On Saturday, May 6th the banquet was held for the 2016-2017 Dart Season.
1st Place for City Champs in the women's division, for 3 years in a row, was Way Wicked Women. In the men's division, Bulls Deep won for the first time.
There were a total of 8 Ton-80's.  1 from the women's division and 7 from the men's divisions; Kathy Molinar, Jeff Woods, Jeremy Schaeffer, Mike Anderson, Jake Remme, Allan Cox, and Rich Davis.
During the games the Pin Ups and Outlaw won the team games.
Division 1 –   1st Place Way Wicked Women
2nd Place 6 Chix
3rd Place Anger Management
Red Lantern – Goodies
Division 2 –   1st Place Eagle women
2nd Place Pin Up's
3rd Place Wild Things
Red Lantern – Extroverts
Men:
Division 1 –   1st Place Bulls Deep
2nd Place Bentley's
3rd Place 2537
Red Lantern – The Dart Side
Division 2–   1st Place Pirates
2nd Place No Excuses
3rd Place Outlaws
Red Lantern Projectile Dysfunction