Valdez Arts Council Presents…………………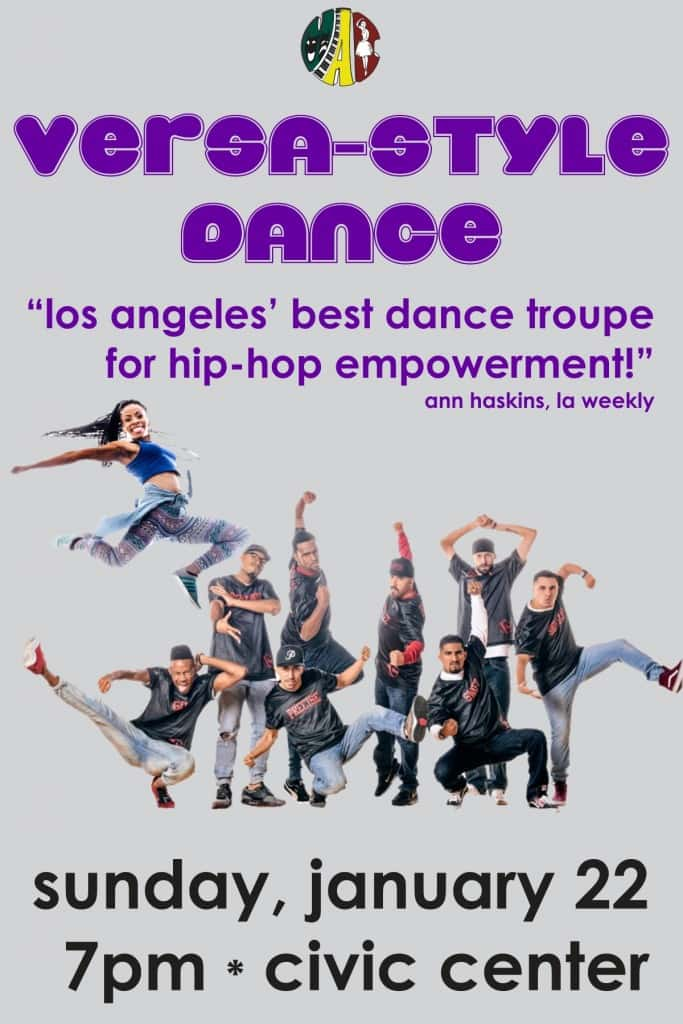 A dance ensemble that consists of young, committed and conscientious artists
representing the diversity and beautiful complexity of Los Angeles.
Creating highly energetic work that fuses dance with various Hip Hop styles.
http://versastyledance.com/
Only one performance on
Sunday, January 22nd, 7pm at the Valdez Civic Center
Tickets: only $20.00 Adults; $10.00 Students, Seniors, Military
Advance tickets available at A Rogue's Garden
or at the Civic Center the night of the show
**we are able to take credit and debit cards at the box office the night of the show**
all ages will enjoy this show.