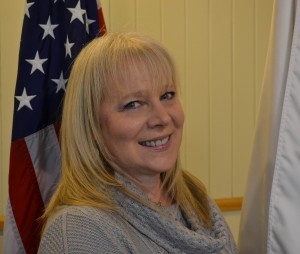 After returning from an executive session during their regular meeting on Tuesday evening, Valdez City Council voted unanimously to appoint City Clerk Sheri Pierce to the position of interim city manager. Pierce's interim appointment begins January 4, 2017; the day after current city manager Dennis Ragsdale's resignation becomes effective.
"Having served over twenty-seven years in the City of Valdez clerk's office, Ms. Pierce understands the unique needs and challenges facing our community", stated Mayor Ruth E. Knight. "With a proven track record of outstanding performance, Sheri will provide solid leadership as council works to appoint a permanent city manager."
Pierce has served in municipal government for over thirty-five years. Hired as Valdez deputy city clerk in 1989, she was then appointed Valdez city clerk in 1994. Prior to moving to Alaska, Pierce worked twelve years as a technician for the Portland Police Department in Oregon.
Pierce holds the designation of Master Municipal Clerk from the International Institute of Municipal Clerks (IIMC), the profession's highest certification. She currently serves as one of two IIMC Region IX directors, representing municipal clerks from Alaska, Hawaii, Washington, Oregon, and California on the organization's board of directors.
An active member of the Alaska Association of Municipal Clerks (AAMC), Pierce served in a multitude of leadership roles over the past fifteen years, including president, past president, education director, and chair for several different committees. In 2009, AAMC named Pierce the Alaska Municipal Clerk of the Year.
Ms. Pierce's full resume is available upon request from the city's public information office.
Under Chapter 2.04.020 of Valdez municipal code, the city clerk may simultaneously hold the position of city manager if authorized by city council. A formal amendment to Pierce's contract will appear on the January 3, 2017 regular city council agenda.
Posted December 21, 2016
Allie Ferko, Public Information Officer
City of Valdez, Alaska