The City of Valdez has two work sessions left to discuss the 2017 budget
this Wednesday
and
Thursday
nights. The operating budget for our City of just over 4,000 is currently just shy of 45 million dollars (44,740,000*). The 2016 budget was 43,660,000, so if the budget were to be passed at this point in the process the City will spend more than a million dollars more on operations in 2017 this year compared to 2016. In 2012, the operating budget for the City of Valdez was 34 million dollars. 
* The $44,740,000 budget number takes into consideration the cuts made so far by City Council, including a removal of two positions recommended by City Manager Dennis Ragsdale (a Public services Administrator and Community Development Administrator).
Detailed City Budget History and Analysis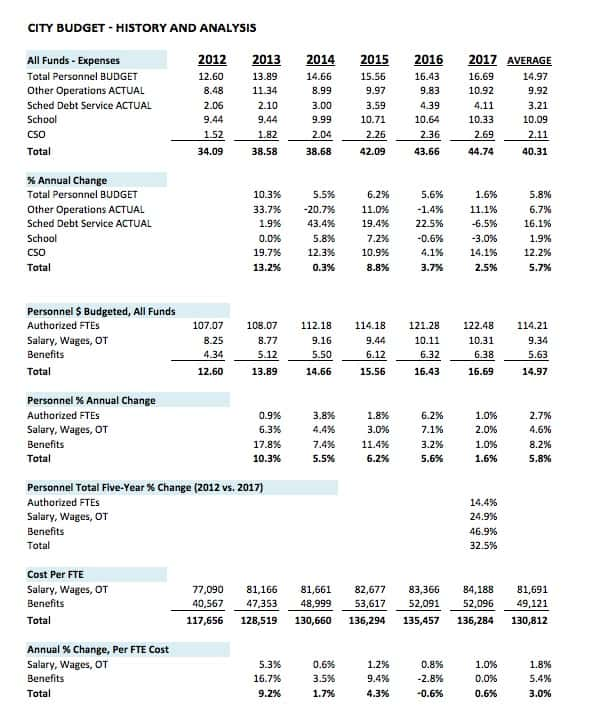 Summary of Staffing Requested for 2017 Budget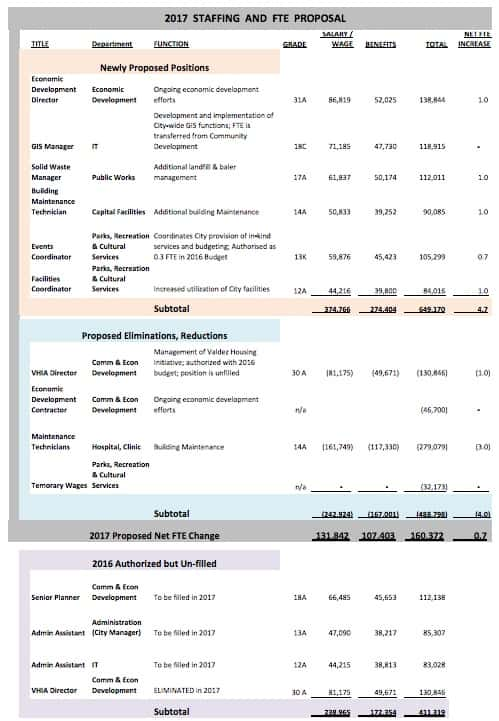 2017 Budget Summary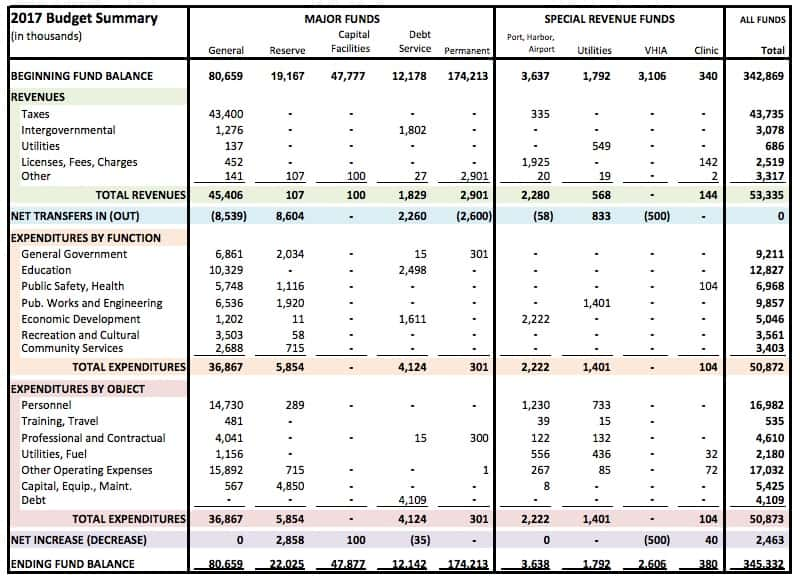 Following the Budget Sessions this week, the City of Valdez will incorporate changes requested by the City Council and present an updated Budget at the Public Hearing
Tuesday, November 22nd
at the Regular City Council meeting. The public can have public comment on
November 22nd
. The budget is slated for final adoption on
Tuesday, December 6th
.
You can see the City Budget
HERE
.