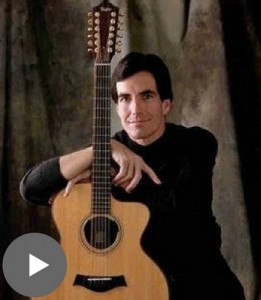 Saturday – 8pm at Civic Center
Click photo for video
Chris Proctor's  "Solo Guitar Orchestra" is coming to Valdez this Saturday. If you think that you know how a solo acoustic guitar concert sounds, prepare to be amazed and delighted. Bringing 6 and 12-string steel-string guitars, Chris will present a concert of both stunning arrangements and sparkling original compositions, drawn from folk, bluegrass, blues, jazz, Celtic rock, pop, and world music sources. You'll think that you're hearing 3 guitarists at once, as Chris coaxes sound you've never heard from a guitar with techniques that you've never seen.
Chris is a former U.S. National Fingerstyle Guitar Champion, has recorded 10 CD's of his original compositions and arrangements for Windham Hill, Rounder, Flying Fish and Sugarhouse Records.
Tickets: $20.00 Adults; $10.00 Students, Seniors, and Military.
Debit and credit cards are accepted.
Advance tickets available at A Rogue's Garden or at the Civic Center the night of the show.