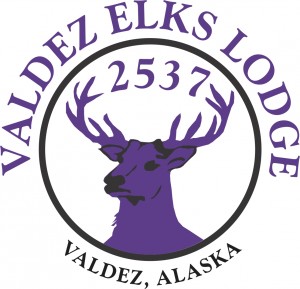 Valdez Elks Lodge #2537 would like to send 10 kids from Valdez to our Elks Youth Camp (near Palmer, AK) this summer.
The program is free!
Please apply by June 17th.
Girls' Week is July 24 to 29.
Boys' Week is July 31 to August 5th.

The camp is open to children ages 9 to 13 at the time they arrive at camp.  Applications for campers are available online in the public area of the ALASKA STATE ELKS ASSOCIATION website.  CLICK HERE for more information and forms (scroll down).
Email applications to the Camp Board of Directors (BoD) Secretary, Gary Washburn.
He will email you a copy for your approval.
elkscampsecretary@gmail.com.
An (optional) hunter safety course will be available to twelve campers per week.
Priority will be given to 13 year olds, then 12 year olds.
If you do not have access to the internet, please contact the Lodge at 835-2537.
We will print the forms for you to fill out and return to us.
We will then scan and email them to Mr. Washburn.
Don't forget, we must get them to him by June 17th!