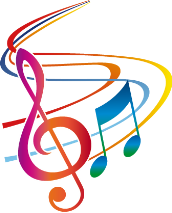 Valdez High School musicians returned from the annual Aurora Music Festival last weekend with great experiences and several  honors.  The Aurora Music Festival is a gathering of fifteen high schools from the Alaska road system and Cordova and Unalaska—all small schools with big hearts for music.  Five hundred ten students gathered at Houston High School, this year's host.
Valdez musicians had a busy weekend as they rehearsed in Mass Band and Choir and Honor Band and Choir, adjudicated as VHS Band and Choir, and presented solos and ensembles which competed for State qualification.
Valdez had eight musicians audition and be selected for Honor Band and eight vocalists selected for the Honor Choir.  Honor band members were Angela Alfaro on clarinet, Timothy Kimble on tenor sax, Jacob Hillman on baritone sax, Preston Fifarek  and Jared Bowden on trumpet, Rylee Norris and Trevor Hawkins on trombone, and Christopher Cummins on tuba. Honor Choir included Soprano 1, Gabby Franklin, Soprano 2, Megan Walker and Haleigh Ficek, Alto 1 Hali Baczuk; and Alto 2, Emily Chase; Tenor 2, Danny Letendre-Gruber, Bass 1, Dawson Bauman, and Bass 2, Isaac Fannin.
First chair honors were awarded to Megan Walker and Isaac Fannin in Choir and Rylee Norris and Timothy Kimble in Band.
State qualifying vocals were soloists senior Megan Walker and junior Isaac Fannin.  In addition, a mixed choral group and a show choir selection earned the entire choir berths at State Solo and Ensemble, an ASAA event held at UAA the first weekend in May.
On the instrumental side., the Jazz Band and Handbell Choir achieved State qualification as well as  solos on piano by sophomore Jared Bowden and sophomore Jacob Hillman, a tuba solo by junior Christopher Cummins, and a brass quartet.  Emily Doyel, a senior, also earned a qualifying status for her cello solo.
The brass quartet of Jared Bowden, Trevor Hawkins, Rylee Norris, and Christopher Cummins was one of the top eight out of 230 entries in solo and ensemble competition and earned a Command Performance honor and the opportunity to perform in a special concert at the festival.  The group performed "Glory Look Away" arranged by the Canadian Brass.
All the musicians left the festival with more music skills, experiences under outstanding conductors, and a newfound appreciation for the value of talent combined with hard work.
All students students listeed above qualified for State Solo and Ensemble in at least one event. The following students also qualified n at least one event:  Danielle Benzo, Kimberly Horton, Rowan Miller, Johnathan Banner, Phillip Washam, Isaiah Amberg,  Micky Radotich, Mason Loftin, Caleb Craig, Pameela Davis, Kimberly Horton, Daile Disney,, Lexie Henderson, and Hannah Wassel.
Valdez High School will be hosting the Aurora Music Festival next year, April 20-22, 2017.