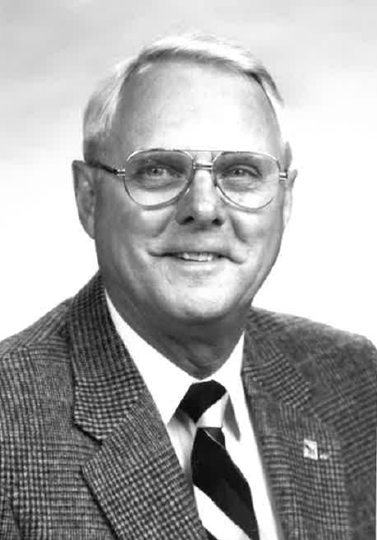 Loving husband, father and devoted community member Lyle Von Bargen passed away April 6 at home with family by his side. Lyle was born on September 9, 1928 in Mazeppa, Minnesota, the fourth child of a farming family. After graduating from high school he enlisted in the Army and served in Germany at the end of WWII. His service was appreciated so much he was drafted shortly after his initial release and served in Korea from 1950 to 1951. He earned a Purple Heart in Korea for injuries sustained during the conflict. Following his recovery, Lyle and his younger brother Floyd accompanied their uncle Maynard to Alaska in 1952 to work for the summer. Lyle never left.
He began his professional career in Alaska as a bus and truck driver. He rose through the ranks at Union Oil, eventually becoming the Statewide Sales Manager. He and his wife Patricia met at work in 1968, and were married in 1970 lasting nearly 46 years. When the company wanted to transfer him to Los Angeles he politely declined and retired from Union Oil. Lyle went on to work for Alyeska Pipeline Service Company beginning in the early 70s. The majority of his career with APSC was in Corporate Affairs/Community Relations. He was transferred to Valdez in 1980 and his work there and within the communities along the Line earned him the title "Mr. Alyeska." In addition to his work, Lyle was a tireless volunteer. He served as a board member and President of both the Valdez Convention & Visitors Bureau and the Valdez Chamber of Commerce. He was a founding member of Valdez United Way and the Valdez Rotary Club. He served on the Valdez Planning & Zoning Commission and Copper Valley Electric Association board, both for 15 years. He was a member of the Pioneers of Alaska, and an active member of Epiphany Lutheran Church. Lyle lived in a number of communities during his 64 years in Alaska including Anchorage, Fairbanks, Soldotna, Juneau, and finally Valdez for the past 36 years. Somewhere along the way he found time to manage a bowling alley in Soldotna and be a real estate agent in Anchorage.
Lyle's favorite pastime was golfing. He enjoyed it so much when the first iteration of electronic golf came on the market in the early 80's Lyle bought the franchise of Par-T-Golf for Alaska. He owned and operated Par-T here in Valdez located at both the airport and attached to the old Sugarloaf Saloon. With partners he also owned and operated Par-T-Golf in Anchorage.
His "bucket list" was to golf in all 50 states. He nearly made it with just a handful remaining.
Lyle was preceded in death by three of his four siblings, his sister Loa, and brothers Harold and Merlyn. He is survived by his loving wife Patricia and daughters Sarah and Lisa, all of Valdez; his younger brother Floyd of Farmington, MN; and numerous nieces and nephews.
Most notably in his retirement, Lyle walked around Valdez to stay active. In his memory, his daughters will be organizing an annual memorial event, "Walk a Mile with Lyle" as an effort each spring to encourage people to get out and walk. Stay tuned for dates this spring. There will be a Celebration of Life for Lyle on Monday, April 25th at 4:00pm at the Valdez Civic Center. The service will be followed by a pot luck meal. In lieu of flowers the family requests donations be made to the Michael J. Fox Foundation for Parkinson's Research.