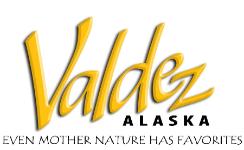 Visitors Information Center Tourism Ambassador
_____________________________________________________________________________________
Schedule:            Seasonal.
Reports to:         Executive Director
Supervisor:         Visitor Information Center Services Coordinator
Hiring:                   2 Positions – Immediate Start.
3 Positions – Start May 1st.
Season End:       August 31st 2016, but could extend into September 2016.
Hourly Rate:       $12.30/hour (minimum 24 hours per week (Monday to Sunday Shifts available)
Job duties include but not limited to:
Assist Visitors by disseminating information about the community and its seasonal tourism offering.
Maintain the appearance of all displays within the VCVB
Manage the front desk email communications.
Answering of phones and ensuring communications are disseminated efficiently.
Check daily all Member rack cards and promotional stock.
Ensure the VCVB is cleaned during your shift as scheduled by the Supervisor.
Ensure daily tasks are completed and a professional dress code is maintained.
Assist the Supervisor when assistance is needed.
Participate in relevant meetings, attend events as directed by the Supervisor and Executive Director.
How to apply:
Drop by the Valdez Convention & Visitors Center at 309 Fairbanks Drive
Pickup an application form from the front desk