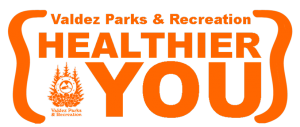 WEEK 7 CHALLENGE: Volunteering for your Community
Volunteering is the ultimate expression of human relationships – people acting on behalf of their communities, because of a desire to contribute and help. Dedicate this week to helping others in our community!  A perfect way to do this is by attending the Healthier You Sponsored Activity this weekend! Healthier you is teaming up with the Valdez Food Bank to help put together food baskets for our neighbors in need. If you are unable to attend this Saturday, help out by donating food!!
You can drop off non-perishable food items at these specific locations;
The Civic Center
Valdez Consortium Library
Health & Fitness Center
Teen Center

 EVENT: Easter Meal Baskets
With the Valdez Food Bank


This Saturday, March 19

th



at 10–11am / Teen Center
Week 7 Newsletter: For tips on healthy living, information on the HYSA & Weekly Challenges or for a tasty recipe, click the link!!
Weekly Weigh-Ins: Stay on track by weighing in every week. Those who weigh in each week and log their weekly activities online will be entered to win weekly prizes!
Weekly Weigh-In Times:
5AM- 8:30PM
Monday- Friday *
PWSCC Health & Fitness Center
*If you weigh in over the weekend, your weekly weight may not be recorded until late the following week
Wellness covers more than just eating right, drinking enough water, and taking the stairs at work. Connecting with friends, family, and your community plays a huge role in your overall well-being! Come be a part of worthy community event, socialize with your friends and get a little physical activity in the process. Healthier You is teaming up with the Valdez Food Bank to help put together food baskets that will be given to your neighbors in need.
***All HYSA (Healthier You Sponsored Activities) are free to Healthier You Participants and allow you the chance to earn 4 Bonus Points. Points can be earned by selecting "HY Sponsored Activity" from the drop-down list on your Activity History Tab at www.healthieryouvaldez.com. Most activities are appropriate for ages 5 and up; however, all minors must be accompanied by a parent or guardian for the duration of the HYSA. Exceptions to this will be clearly indicated with age limits. ***
Take the Challenge: Find one way to volunteer, mentor, or improve your community.
WEEKLY WINNERS!! Check out who is a weekly winner… maybe it is YOU!
If you have trouble creating your account, logging on, or adding activities, please contact the HY Admin at info@healthieryouvaldez.com or call 835-5033.
If you are looking for more details on Healthier You, links to our newsletter and promotional info, scheduled HYSA's, rules & regulations, and registration forms at our main website: http://www.ci.valdez.ak.us/healthieryou.  PLEASE REMEMBER, there have been some updates to the Rules and Regulations of the 2016 Healthier You Program, such as a 12 point/ day limit to physical activity points and the chance to earn 5 bonus points once/ week for completing the Weekly Challenge. Please review the rules and guidelines listed in your booklet or click here for the rules page on our website.
Let's Get Healthy, Valdez!
Your HY Admin
907-835-5033