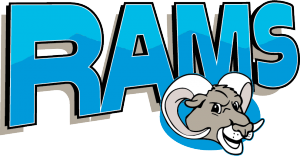 Calendar Events
February 12 – Teacher In-Service, no school for students
February 15 – Parent-Teacher Conferences, no school for students
February 15 & 16 – HHES Book Fair
February 18 – HHES ALICE Drill
February 19 – Teacher In-Service, no school for students
February 23 – HHES Sock Hop, 6:00 pm – 8:00 pm
March 3 – VCS ALICE Drill
March 8 – Literacy Night, 6:30 pm – 8:00 pm
Parent-Teacher Conferences
Parent-Teacher Conferences are Monday, February 15 during the regular school day.  Elementary parents are scheduled for specific appointment times with their students' teachers.  Appointments were mailed home a couple of weeks ago.  If you didn't receive your appointment(s) in the mail or have questions, please call the HHES Office at 907-835-4728.
ALICE Training
Student Alert, Lockdown, Inform, Counter, Evacuate (ALICE) training is being implemented at HHES.  Teachers are having conversations with students about how to safely protect themselves and evacuate the building in the case of emergencies.  In preparation for the Alaska Shield exercise scheduled for April 2, HHES will conduct one school-wide drill and one district-wide drill. The HHES school-wide evacuation drill will be Thursday, February 18 at 1:00 pm.  The evacuation point for HHES students and staff is the City of Valdez Maintenance Building on West Egan Street.  For this drill, students will walk to the evacuation point and return to HHES.  Students will put on their winter coats and other gear before the drill.  The school day will end at the regular time of 2:50 pm.
The VCS district-wide ALICE drill will be Thursday, March 3 at 1:40 pm.  For this drill, the simulated emergency will be at Gilson Middle School.  Hermon Hutchens Elementary School will participate by initiating lockdown procedures.  Again, the school day will end at the regular time of 2:50 pm.  
HHES Book Fair
Help support a love of reading!! The book fair is an excellent time to purchase new books for your at home library.
Fair dates are Monday and Tuesday, February 15 & 16.
The HHES Parent Teachers Association needs you! Volunteers are needed to cashier at the book fair and help with book selection. There are time slots available between 8:00AM and 3:30PM each day.  Please stop by the HHES office to check our sign-up sheet for the most convenient time for you.
Valdez Literacy Council
The Valdez Literacy Council is hosting Literacy Night March 8 from 6:30 pm – 8:00 pm at HHES.  All students are invited to attend with their families.  Please consider donating books to be used for the book walk during Literacy Night.  Donations can be taken to Mrs. Giusti's office.
RAM Curl
The RAM Curl is a note from Mrs. Reese, HHES Principal.  This information is emailed to parents, guardians, and school board members.  It is also posted on the HHES website at http://www.edline.net/pages/Hermon_Hutchens_ES.  If you would like receive this information, please send an email to mreese@valdezcityschools.org.
Thank you!
Mrs. Reese, HHES Principal
(907) 835-4728