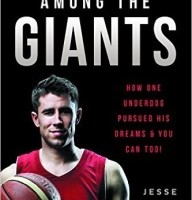 Alaska native, Jesse Lebeau, is one of the premiere basketball trick artists in the world and author of the book, Among the Giants.
He will be speaking to local students and the community this Friday, January 15th.
HHES Assembly: 9:15 am
GMS Assembly: 11:50 am
VHS Assembly: 1:05 pm with a meet and greet after the assembly.
Friday Evening: 6:30 pm @ VHS Gym between the Varsity and Junior Varsity games.