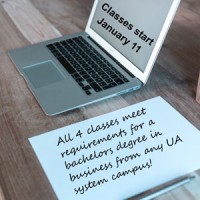 Prince William Sound College is offering four classes this spring for people looking for professional development, starting their own business, or improving their business skills. Students can take one, some, or all of the classes while in their current job or as a full time student.
· Principles of Accounting I is taught by Providence Valdez Medical center's CEO, Jeremy O'Neill, and takes place Mondays and Wednesday from 4:30 to 6:00.
· Introduction to Business is taught fully on-line (re: on your schedule) by the Assistant Director of the Chugach-Eagle River campus, Lisa Mikula.
· Fundamentals of Supervision takes place during the lunch hour on Tuesday and Thursdays, and is taught by PWSC's Director of Academic Affairs, Denise Runge.
· Public Speaking will be available as both a fully online class and live in the afternoons on Mondays and Wednesday, taught by professor emeritus Gail Renardson.
All of these classes are fully transferable to any bachelor's business degree in the University of Alaska system.
For more information call or email Student Affairs: 834-1600 or studentservices@pwscc.edu