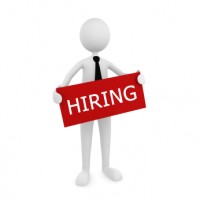 Valdez City School District
Vacancy Notice
High School JV Girls Basketball Coach
Season: December 2, 2015 – March 5, 2016
Required Qualifications: High school diploma or equivalent; Possess good knowledge of Basketball, included but not limited to knowledge of training and conditioning techniques and the ability to diagnose player deficiencies and prescribe corrective activities; Possess a good ability to communicate with parents and students; Possess and maintain a moral character that is in congruence with the expectations of Valdez City School Board; Must have current First Aid and CPR certification; Must provide appropriate background check when hired. Must be able to complete AASA Coaching Certification within a year of hire date.
Preferred Qualifications: Coaching experience in Basketball; Other coaching experience; Experience working with youth.
Salary: VHS JV Girls Basketball Coach: $3,609.00 – No Benefits.
Application Deadline: Open until filled.
Application Procedure: Complete a Valdez City School District Classified Application (available to download on www.valdezcityschools.org ); Provide three references on application form; Provide appropriate background check upon recommendation for hire.
Apply To:
Valdez City School District Office
Post Office Box 398 – 1112 West Klutina Street
Valdez, Alaska 99686
Tel: (907) 834-4701, Fax: (907) 835-4964
Equal Opportunity Employer
Posted: 11/24/2015