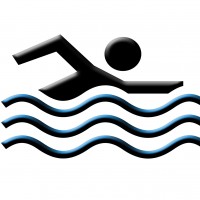 The Valdez High School will host the Region III Swimming and Diving Championships. Eleven schools and over 250 student athletes will be coming to participate in this three day tournament.
The competition is set for October 29th through Saturday, October 31st, and will be held at the VHS Pool.  On Thursday, the event will start at 4:30pm with the female and male diving preliminaries. On Friday, events begin at 10:30am and will conclude at 7pm. Saturday, the championships will conclude with the swimming and diving finals starting at 1pm. An award ceremony will follow.
This year the VHS Swimming team has a group of 13 spirited student athletes, including five VHS seniors: Emily Doyel, Hannah Haase, Torie Hansen, Josie McNelly, and Stuart Relay.