A Rogue's Garden: Gift Basket
Nanci Robart
Arctic Chiropractic: 60 Minute Massage (Value $95)
Luis A. Torres
Copper Valley Telecom: Google Access Point Device ($129 Value)
Chelsea Stevens
Creative Connections: $30 Gift Certificate
Rylee Compehos
Fat Mermaid:  $30 Gift Card
Samantha Schafer
NAPA:  Collapsible Wagon ($50 Value)
Tom Taylor
Northwind Floral & Gifts: Gift Basket
Stephanie Vlasoff
Prospector: $50 Gift Card
Kaylee MacDonald
Second Time Around: $30 Gift Certificate
Marla Jokela
South Central Hardware: Gift Basket
Tina Russell
Subway: Party Platter ($48 Value)
Cindy Unger
Valdez Food Cache: $30 Food Card
Wendy Goldstein
Valdez Food Cache: $50 Food Card
Katie Sauls
Valdez Outfitter:  Halibut Tackle Package ($60 Value)
TBA
Valdez Radio Shack: Blade Warrior Helicopter ($60 Value)
Levi Clubb
The Weathered Anchor: Christmas Gift Basket ($75 Value)
Marie Roberts
November 17th
Look for the Official
KVAK Moonlight Madness Drawing Boxes
for YOUR chance to WIN!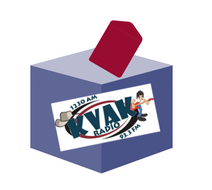 Over $700 in prizes to give away!
*Please note closing times of the following businesses:
Arctic Chiropractic- 9am-2pm
Copper Valley Telecom- 8pm
Creative Connections- 8pm
Rogue's Garden- 9pm
Second Time Around – 8pm
Subway- 8pm
---
Deals and Specials
CLICK HERE

for printable version of Specials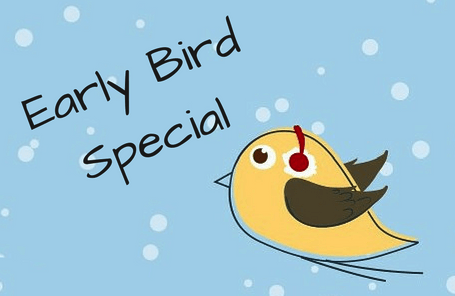 Friday 9am-2pm
25% OFF all Massages
25% OFF Standard Process Nutritional Supplements and Programs
Gift Certificates Available * Call for Gift Certificate and pay with credit card by phone.
Stop in or call to make an appointment
835-8777 
---

Open until 8pm

25% off ALL wireless phone accessories
FREE phone case with any new wireless phone purchase
Find it cheaper elsewhere?
Bring in proof & we will match price!
---
Creative Connections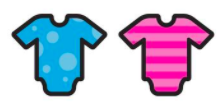 Open until 8pm
50% OFF All Clothing
50% OFF All Baby Clothes
---

MOONLIGHT SPECIALS
Friday Lunch & Dinner
Sandwich Specials – 20% OFF
Chicken Fried Steak Sandwich & Beef Brisket Sandwich
Mini-Cheesecake with Caramel or Chocolate
LIVE MUSIC with Acoustic Avalanche Friday Night
Select Draft Beer $5 * Bottled Beer $4 * Shock Top Draft $3
---
Open until 8pm
Holiday Savings! 
Dash Cams | Bluetooth Speakers
Seat Covers |Light Bars |Mechanic Sets
Check our Flyer while supplies lasts
---

25% and UP! OFF 
variety of products throughout store
---

Bag it Sale
20% off anything you can stuff into a big yellow Prospector Bag
(excluding guns & ammo)
---

10% OFF Toys * 20% OFF cell phone cases
10% OFF power banks * 15% OFF headphones
15% OFF Auvio Speakers * 20% OFF mini tool kits
20% OFF flash drives/memory cards
---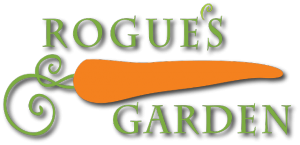 Open until 9pm
Tabletop Dinnerware, glassware, & Thanksgiving kitchen décor all 25% OFF
We will also be serving complimentary warm & cold beverages to keep you going!
---
Second Time Around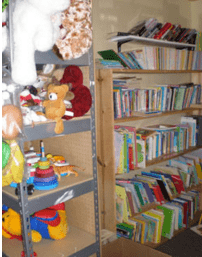 Open until 8pm
50% OFF All clothing, even sale items!
50% OFF Winter Gear, including boots, ski boots, ice skates
50% OFF All Shoes
---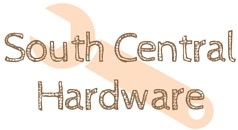 KNIFE NIGHT SUPER Sales!  
FREE Gift with every purchase
20-50% OFF variety of products around store
---


Open until 8pm
Free Cookie with any Sandwich
---
Valdez Food Cache

Over 100 Items on Sale
Health & Beauty Supplies
Sign up to WIN Free Food Card
---

20% OFF – Everything in the store
20% OFF – Fishing Charter Gift Card
Check out Flyer while supplies last
---

50% off ALL Christmas Items
20% OFF Storewide
Hot Chocolate & Cookies
Hourly Christmas Giveaways (Must come in to enter)