It seems that a few well known Valdezeans have been making attempts
on the life of our mascot K-VAK the duck.
We need your help to figure out the following: 
The PERSON who is trying to kill K-VAK,
the PLACE they made an attempt on our beloved mascot's life and
what ITEM they used to hurt K-VAK.
Stay tuned for clues
Check your KVAK e-mail newspaper each week for a clue about who attacked K-VAK and listen to 93.3FM and 1230AM daily for the clues to solve the mystery.
Monday you'll hear a clip of the perps voice.
On Tuesday, listen on-air for the clue about where the crime took place.
Wednesday, you'll get a clue about the item our perp used to commit their crime.
On Thursday we will air all of the clues so you can piece it together.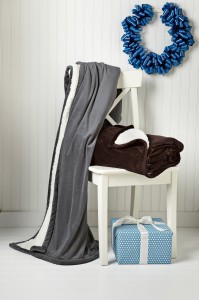 When you've got PERSON, PLACE and ITEM figured out, fill out the form below to submit your answer
for a chance to win a luxurious blanket.
Enter by Noon Friday