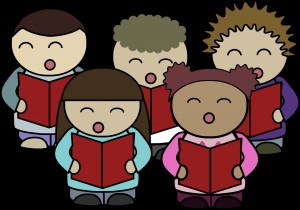 Last weekend Chugiak and West Anchorage High school hosted the 2015 All State Music Festival. The festival is an annual event where high school musicians audition to participate as members of a select statewide band, choral or orchestra music ensemble.
This year VHS students Emily Chase (Alto 2), Hali Baczuk (Alto 1), and Isaac Fannin (Bass 2) were selected to be part of the All State mixed choir group. There were 130 vocalists chosen from 690 vocal auditions submitted from around the state of Alaska. The students traveled up to Anchorage last Wednesday and took part in two days of rehearsal to prepare for the gala concert on Saturday at West Anchorage High School.
For the very first time the gala performance, in its entirety, will be televised on GCI channel one, 3:30pm on Thanksgiving Day.